Create Other Browser Profiles
You can use separate browser profiles with the same web browser. Each profile will have its own cookies, allowing you to log in a specifice account for each browser profile.
To create a new profile in Google Chrome, click your name at the top-right corner of the new tab page and select New User. You can then use this menu to open browser windows with different profiles.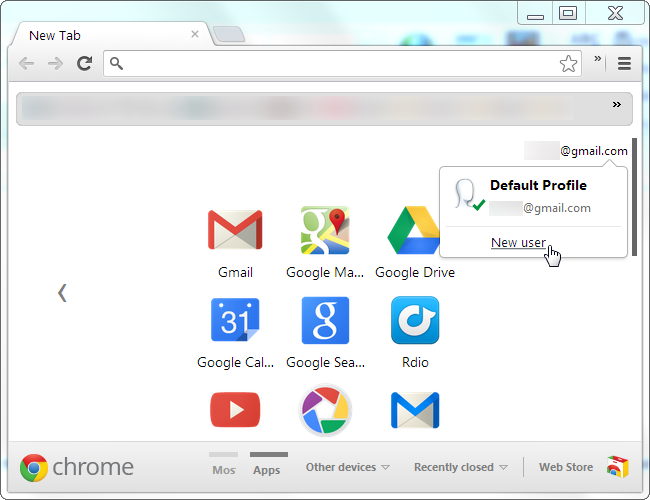 In Firefox, you'll need to use the Profile Manager, which is hidden by default. Follow these instructions to access the profile manager and log in multiple profiles at once.
Google Multiple Account Sign-In
Websites can provide their own ways to log in multiple accounts at once. Google, for example, could allow you to be logged in multiple accounts. With the multiple account sign-in feature, you can log into multiple Google accounts at once and switch between them by clicking your account name at the top-right corner of any Google page.
Click your account name after logging in Google and select Add Account to add an account and get started. Once an account is added, you can click on it to switch between accounts without entering a password.
Add Session service of Google here