One of the newer features in Gmail is the ability to change up your inbox to meet your specific productivity needs.
STEP 1 : Open your Gmail Inbox ( Launch and log into your Gmail account as you would normally ).
STEP 2 : Click Settings

in the top right . And click `Settings`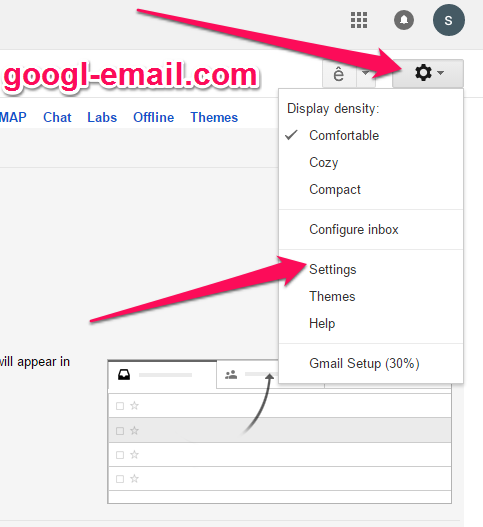 STEP 3 : Select the `Inbox` tab.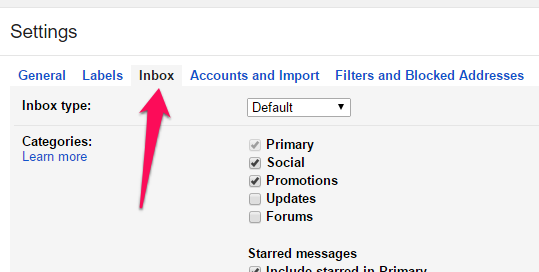 STEP 4 : Choose Default, Important first, Unread first, Starred first, or Priority Inbox in the `Inbox Type` section.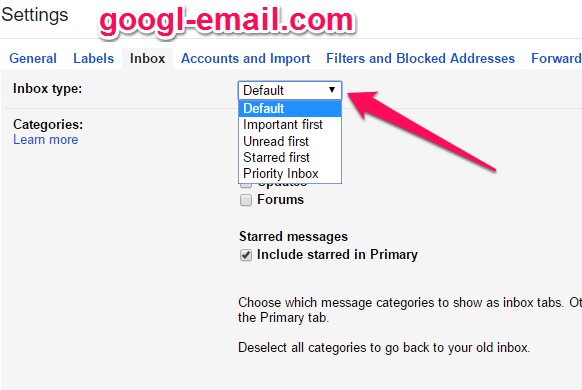 Default : The tried-and true model. This has been the interface that has been successful since Gmail's inception in 2004. But that doesn't mean that you shouldn't experiment with the following styles either…


Important First : Gmail analyzes your new incoming messages to predict what's important, considering things like how you've treated similar messages in the past, how directly the message is addressed to you, and many other factors


Unread First : This is a great way to clear out all of your unread, especially for those who simply cannot stand having outstanding unread messages in their inbox!


Starred First : This is a good one to switch to periodically in order to see those important starred emails. You can also use the "is:starred" search operator as well.



Priority Inbox : Unlike "Important FIrst", Priority Inbox will only show you the most important messages. It will not display anything that is not determined to be a priority. This is great for users that suffer from email overload.