You can create an email signature as text ( contact information, favorite quotes , about yourself,...). The gmail signature is automatically added to the bottom of every outgoing email message.
Setup an email signature on Gmail desktop.
STEP 1 : Sign into gmail account and go to `Gmail Settings` ⇒ Click `Settings`

in the top right , or go to gmail settings page : https://mail.google.com/mail/u/0/#settings/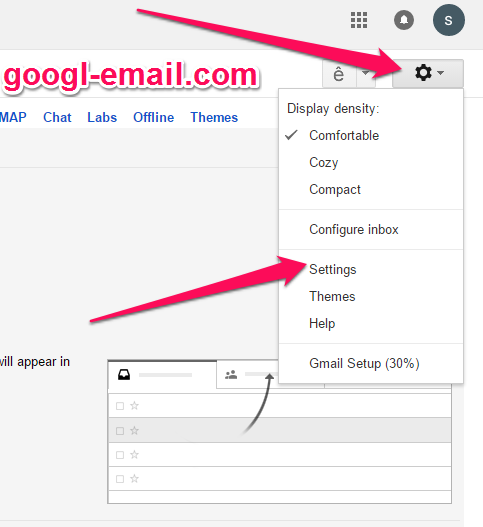 STEP 2 : In `General` tab, scroll down to look for `Signature` section.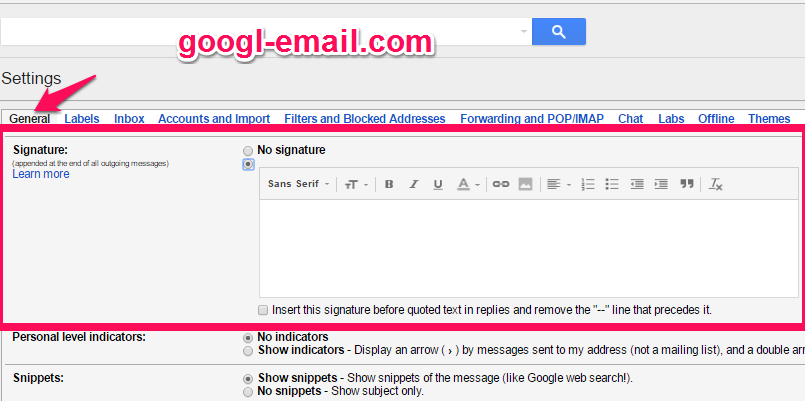 STEP 3 : Enter your signnature to the editor box. You can format text by changing style, adding image or put hyperlink in signature.


STEP 4 : Click `Save Changes` .


NOTE : If you want to turn off email signature, just click `No signature` and `Save settings` .
Setup an email signature on gmail app.
The signature you create in the Gmail app will show for any messages you send from the app. We will show you how to setup an email signature on iPhone. This tutorial is working same on iPad and android devices.
STEP 1 : Launch `Gmail` app and Login into your gmail account.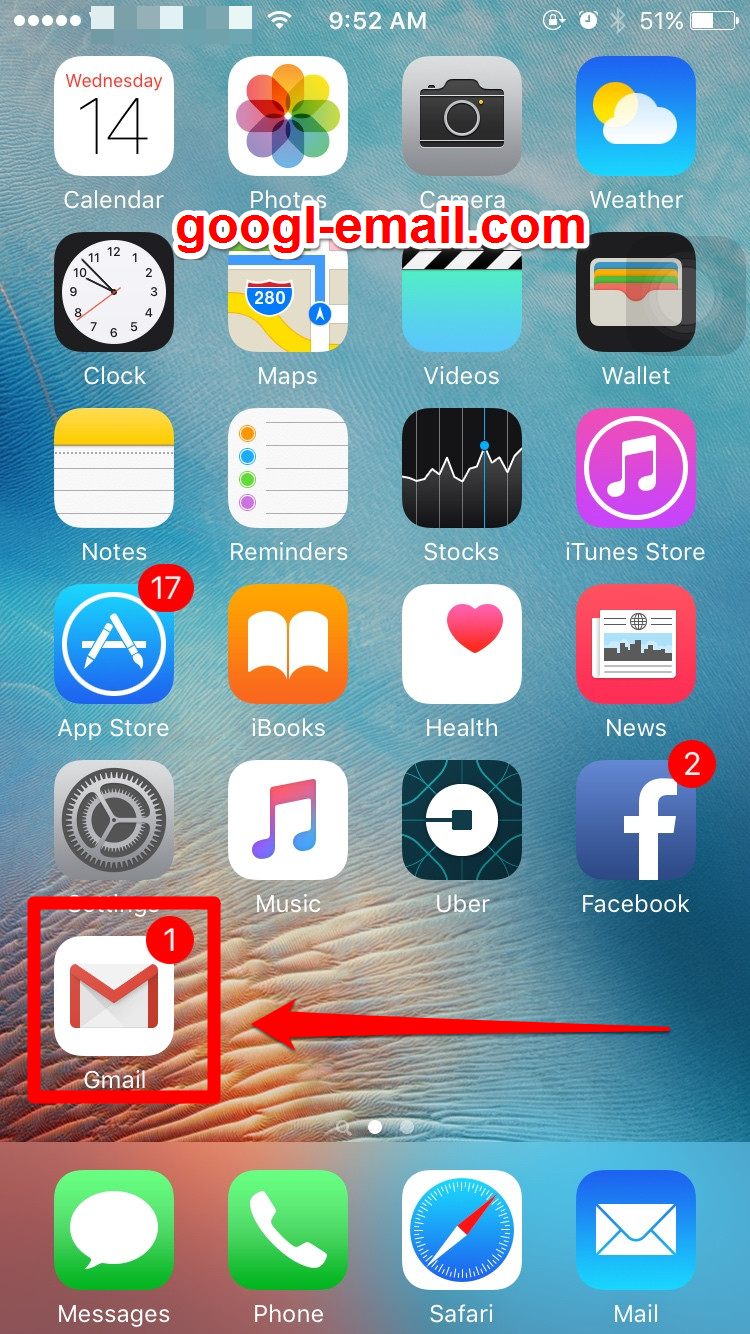 STEP 2 : Tap to `Settings`

in top left menu.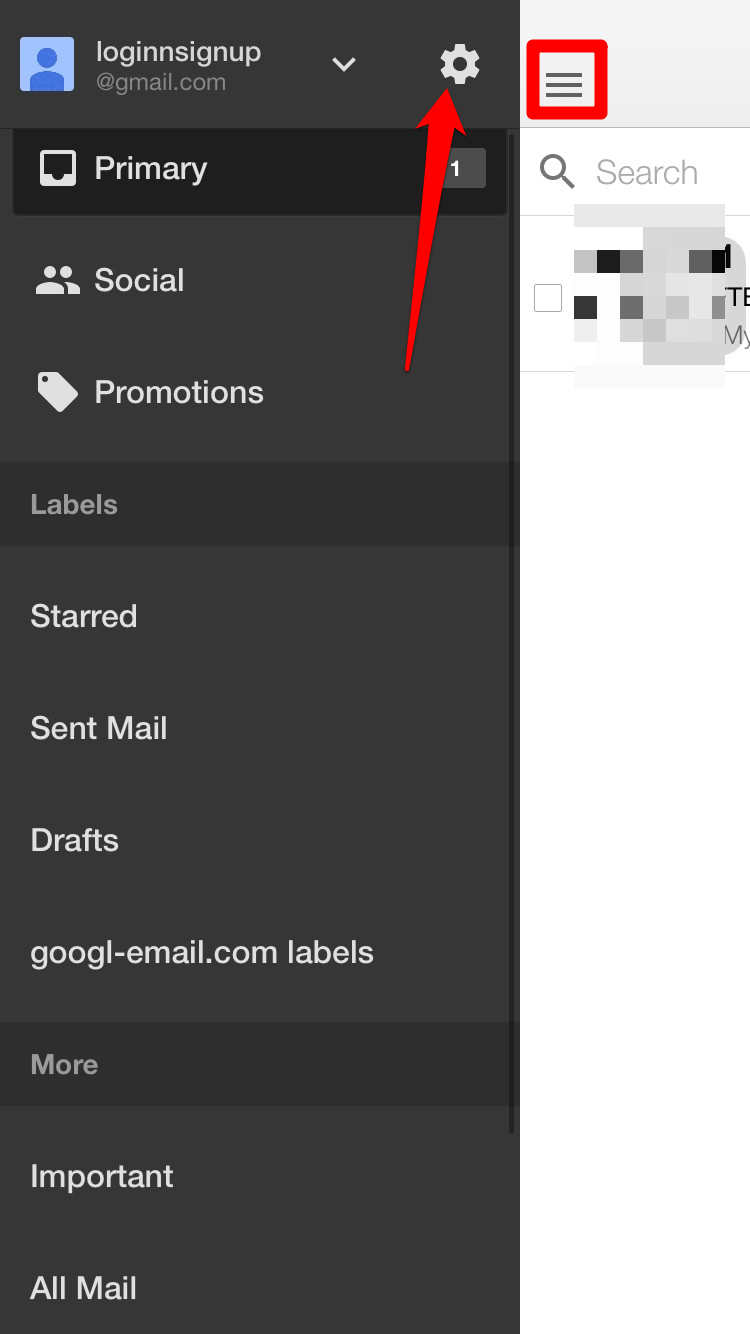 STEP 3 : Enable `Mobile Signature`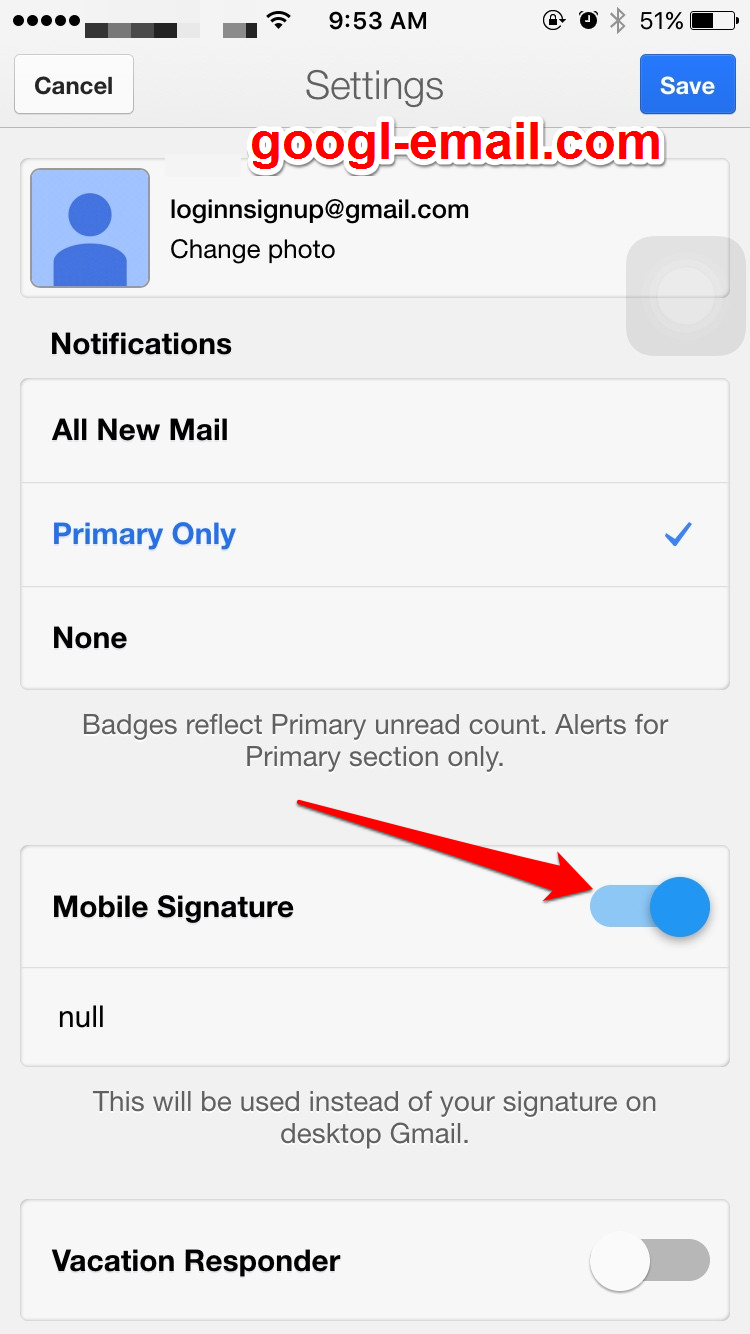 STEP 4 : Input your mobile signature (This will be used instead of your signature on desktop Gmail).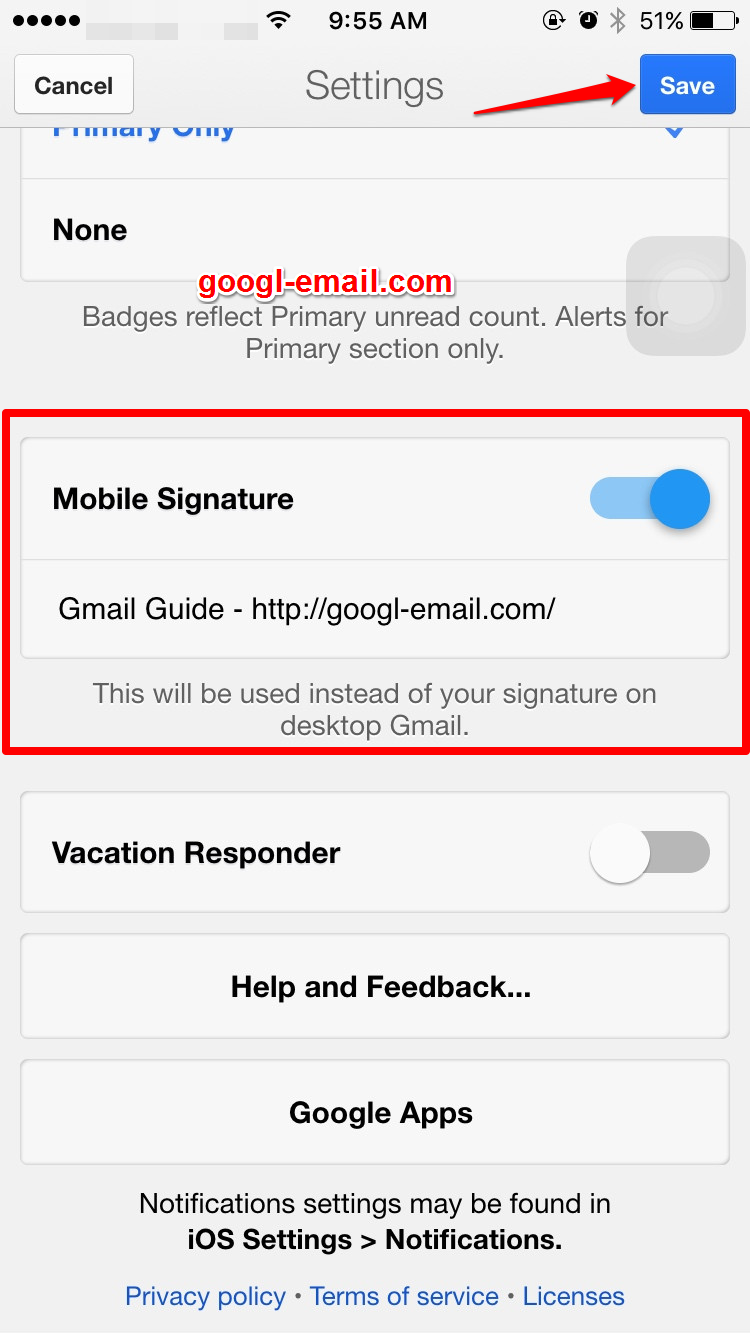 STEP 5 : Tap `Save` to complete setup gmail mobile signature.